Since its founding in 1997, Chery has adhered to independent innovation and gradually established a complete R&D system of technologies and products. Its products are exported to more than 80 countries and regions around the world. It has created famous products such as the ARRIZO and TIGGO。
Chery's technological innovation is becoming deeper and deeper like "digging a well". Through the constant integration of new technologies and new processes with traditional core technologies, and a forward-looking layout aiming at new energy, intelligent connectivity and other fields, it has achieved sustainable iterative innovation capability. In this way, generation after generation, the technical R&D layout of "application for a generation, reserve for a generation, R&D for a generation" has been formed, ensuring that the technology of each generation of Chery products is always cutting-edge.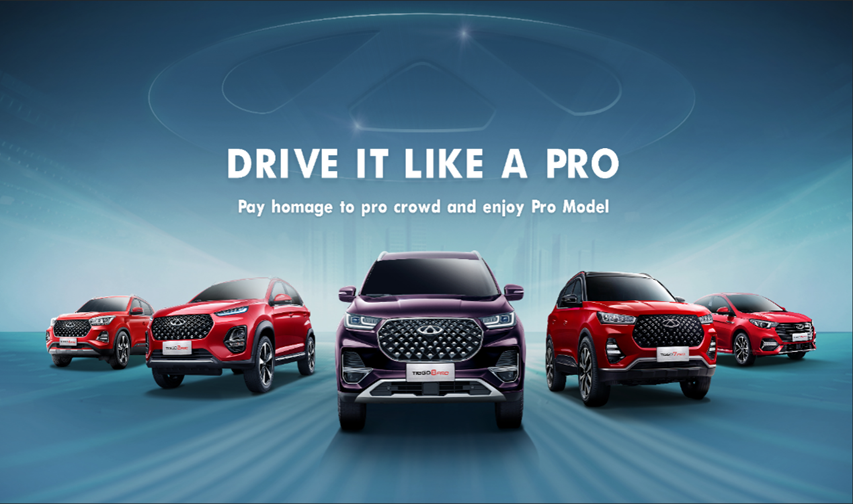 Adhering to independent R&D, Chery invests 5–7% of its annual sales revenue in technical R&D. It has established a global R&D layout including the Wuhu Headquarters in China and R&D bases in Shanghai, Europe, North America, the Middle East and Brazil, and possesses a global R&D team of more than 5,500 designers and engineers from more than ten countries. The Chery Group has established nearly 30 state-level innovative enterprises, technical centers and laboratories. As early as 2008, Chery established the Forward Technology Research Institute as a "fenceless research institute" which integrates intellectual resources at home and abroad with industry-university-research collaboration and cross-border innovation. Chery's advanced talent concept and mature human resource management system have laid a solid foundation for it to confront competition in the global automobile market and build an international brand in the "New Four Modernizations" era.
So far, Chery has applied for 20,794 patents, of which13,153 have been granted, ranking at the forefront of China's automotive industry. It has won the first prize once and second prize three times at the "China National Awards for Science and Technology Progress". In the ranking of the "2019 Automotive Patent Innovation Index" released by the China Automotive Technology and Research Center, Chery ranked first among Chinese automotive brands in terms of "patent quality evaluation", the most important index, and first among Chinese automobile brands and in the top 20 global brands in the field of intelligent connectivity, representing cutting-edge technologies.