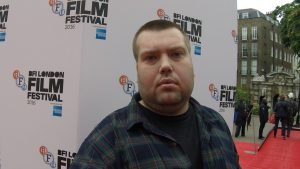 Luke had the opportunity to produce short experimental films, music videos and a number of independent documentaries. The highlight of Luke's freelance work was his green screen technique filming and editing of music videos for MC Breaky Star from London as well as African singer St Koff. In his career, Luke has made several short films, such as experimental videos.
In 2004, he made a short video called "Squat Fabryka". In this project, he shows the essence of man building and destroying the world around him. It can be taken literally or figuratively, depending on personal interpretations. In his career, he has also made a documentary film, called "Jesień Życia" which tells the story of a retired polish filmmaker and musician, and a must watch as it is pointed out by the public and Luke himself is his 6-minute-long "Act of Drowning", which is, as he describes it a 'poem film'.
For near future, this summer 2017, he has plans on a huge project, which would be a vlog about pre-production of a comedy feature film, in which he describes and sketches his ideas, develops the characters and a makes a diary of every moment of a script writing process, also planning a detailed storyboard by setting up the right camera angles and camera moves for his film project. Everything presented in real life YouTube vlog. As a professional, Luke wants to create and develop all of the characters first, after that to make a storyline with funny moments, important goals and comedy situations. He likes to experiment with film genres and mix them to achieve something more original.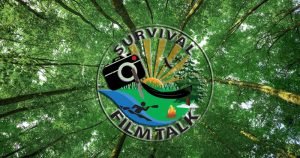 He intends to work both in Poland and England, to develop a great cooperation in filmmaking between those two countries after the Brexit, and to keep the costs of production at the reasonable and realisable level. Luke is preparing for this project with the "mystery" theme, called the "Survival Film Talk" by setting up profiles on popular patron websites, both in Poland and worldwide.
He want's to make an original and entertaining content and hopes that patrons will join him in the process of creation, which as he said 'it will be a great entertainment and a great adventure'.
The first stage of the promotion and fundraising will take about a year, as Luke predicts, after which, once the script and storyboard are finished, the next step will be creating a crowdfunding Indiegogo and Kickstarter campaign to help cover all the rest of necessary costs. It is also his plan to make partnerships with film funding foundations, investors and government agencies, by promoting and spreading his creative ideas.
You can find out more about Łukasz Sosnowski at his website http://lukesnow.com and more about his "Survival Film Talk" project at his blog http://survivalfilmtalk.blogspot.co.uk or at his YouTube channel https://www.youtube.com/channel/UCgtpxgE8J4rGKG1BeVJGvIw  Connect with him on Patreon https://patronite.pl/survivalfilmtalk  , or Polish alternative Patronite https://patronite.pl/survivalfilmtalk