FOUNDED BY A MARRIED COUPLE OF MIA & ERMIN PLAKALO, THE RISING BRAND IS GETTING ALL FIVE-STAR RATINGS ON INDEPENDENT REVIEW PLATFORMS
Renowned Australian skincare brand, Breeze Body has received phenomenal reviews from its satisfied customers on ProductReview.com.au. Product Review is an independent as well as unbiased customer review website and Breeze Body's bestselling Beauty Sleep Mask has received all five-star ratings and reviews on the reviewing platform. Moreover, Breeze Body has proudly sold more than 10,000 face masks in its first six months and both co-founders of the brand have expressed their immense gratitude to their customers worldwide.
"We are really grateful to our valued customers for rating us as their go-to face mask and we will continue to produce this Australian made face mask in larger quantities," said Mia Plakalo, the Co-Founder of Breeze Body, while sharing her thoughts on these reviews. "The mask is predominantly selling based on the word of mouth and we are seeing a great number of returning customers," she added. Mia has co-founded the brand with Ermin Plakalo and both co-founders/directors are optimistic about the company's brighter future ahead.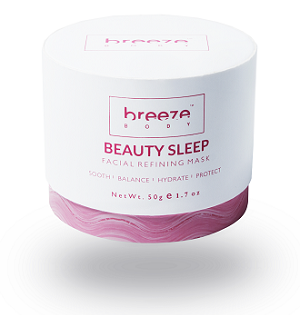 Another amazing fact about Breeze Body is that the brand uses Australian native ingredients and its facial mask (overnight sleeping mask) is entirely made and packed in Australia. Moreover, the Australian skincare brand has basically pioneered this facemask and has never used any big social media influencers to promote it. The entire promotion was done with the word of mouth and women worldwide seem to prefer it over all other masks available in today's competitive market.
Breeze Body is also one of the few if not only skincare brand that offers 100% money back guarantee on their mask. This means that the brand accepts 30-day returns and offers a full refund in case customers are entirely satisfied with their purchase. This may seem a risky business practice to employ, but the co-founders are confident in its outcomes. Mia Plakalo commented ". We really want to put our customers first and make sure that they are happy with their purchase. This is why Breeze Body was created and it will always value the relationship and trust that we establish with our customers the most. We believe in our product, and we are confident that this practice will not be abused by our customers. It has been proven to work well for us up to this point."
"We succeeded based on women loving the product and spreading the love to their family and friends, and we achieved it after more than 4 years of research and pursuit for the best natural skin care ingredients," said Ermin Plakalo, while talking about the company's success. Both Mia and Ermin have double degrees in law and neither of them has had any experience in e-commerce. Furthermore, the couple has been married for 6 years and they also have two small children.
To read these inspiring reviews on Product Review, please click the link below: https://www.productreview.com.au/p/breeze-body-beauty-sleep-mask.html
Or visit the company website at www.BreezeBody.com
Media Contact
Company Name: Breeze Body
Contact Person: Mia Plakalo and Ermin Plakalo
Email: [email protected]
Phone: 0420 742 805
Address: 1/47 Botanical Drive, Labrador
City: Gold Coast
State: Queensland
Country: Australia
Website: www.breezebody.com