Wayram Jewelry is a family business based out of UK. Offering an array of affordable precious stone jewelry, the company is now offering precious stone investment options with potential future profits.
 07-01-2017 – Based in United Kingdom, Wayram Jewelry is a family company that takes pride in their wide range of precious stones and precious stone jewelry. According to the company, their prices on precious gemstones are 20% to 50% lower compared to the prices offered by their industry competitors. The company is now offering investment opportunities for the investors around the globe.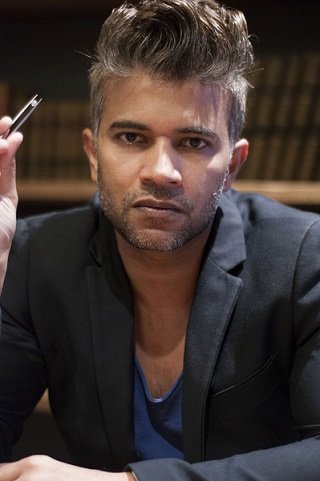 "Wayram Jewelry is now offering the opportunity for people to invest in diamonds, emeralds and other precious gemstones with great potential for profits in the future," stated a company spokesperson in an official press statement.
The spokesperson further added "According to market and analysis, the investment value for precious gemstones like diamonds and emeralds will have doubled by 2025. This makes 2016 a great year for precious stone investment. We urge investors from around the globe to take advantage of our exclusive investment opportunities."
While United States is the largest consumer of precious stones like diamonds, many other countries are joining the race. Precious stones are now becoming a quintessential luxury item around the globe and thus have an increased demand in major countries like China, India and Russia etc.
More info about the type of jewelry and gems offered in Wayram and their prices can be seen on the official company website at http://www.wayram.com/.
About Wayram:
Wayram is a family-owned business that has been run by the same family for over 3 generations. Initially established in Tamil Nadu, India, the company is currently based in the UK with their jewelry also being sold online. Heir to the company, Sathees Sun, has a great passion and knowledge of diamonds and other precious stones. His mission is to make these luxury stones affordable for and easily available for people around the globe.
How to choose the perfect engagement ring?
You have finally decided to propose to your girlfriend, but the problem remains: Which engagement ring to buy?
I'll give you some tips to help you find the perfect engagement ring for her.
The engagement ring
Getting engaged is a crucial point in your relationship and stands for your confirmation of love and commitment. But for men, it is also a symbol of anxiety as he wonders what her answer may be and if she may like the ring.
The problem is to choose the right one: What diamond? What setting? What precious metal? No matter what you are choosing, the most important thing is that the ring suits your partner.
What kind of engagement ring to choose?
In fact, there are endless types of engagement rings. Your imagination (and your budget) are the only limiting factors. To get started you should have a look at the two basic design categories:
Solitaire: A solitaire ring means that the ring has only one principle centre stone. This is the most classic engagement ring and the most popular choice. However, there are differences between the various design. You can select a thin band, which tapers towards the diamond. Or a band, which raises the stone and makes it stand out. Both options give the illusion of a bigger stone. If you want the ring to be fit for daily wear and tear, you may want to have a look at six claw designs.
The variations are endless and it is best to have a look at solitaire rings first to see what is firstly possible and secondly to determine which features are most important to you.
Side stones: These type of settings feature a main central diamond as well as smaller diamonds. The smaller diamonds are the side stones and they can be either on the ring band or in a circle around the centre stone.
Does it have to be a diamond?
Diamonds, in a round brilliant shape, is the ultimate choice for engagement rings. Diamonds are the hardest material on earth and therefore the preferred symbol of love and marriage. Although round brilliant is THE classic stone, it is worth having a look and some other shapes such as square diamonds, called princess diamonds.
However, there is nothing wrong in choosing a gemstone other than a diamond. It could be her birthstone or another precious stones that she may desire.  The most common precious stones are Sapphire (symbol of royalty and wisdom) Emerald (symbol of new life) and Ruby (the king of gemstones).
What metal to choose?
The most common is gold and in the UK it is 18karat white gold. Pure gold is measured as 24karat. Hence, 18karat contains 75% pure gold (18/24). Yellow and rose gold are slowly coming back in fashion. It is best to have a look at what your girlfriend is currently wearing as most women are either a 'gold' or 'silver colour type'. If you would like to save money, a 9karat gold ring may be an alternative as it only contains 37.5% pure gold.
What does it cost?
Of course and engagement ring is a significant expense, but the old rule saying that an engagement ring should cost three monthly salaries is no longer necessary.  If you were to choose a 18karat gold solitaire setting with about a 0.50carat round brilliant you can find deals for £1,000. Of course prices can vary according to a lot of factors such as: quality of the diamond, metal for the setting, the design and the seller. A high street jeweller is often more expenses than online retailers.
Where to buy?
At your good old high street jeweller in your neighbourhood.
In a jewellery shop in Hatton Garden. It can well be that prices may be lower than in other retail environments due to the high amount of jewellers in this one single road in London and the high pressure that comes with.
On the Internet, where sellers and special offers seems to be endless. One online shop to recommend is http://wayram.com
Hopefully, you feel prepared to browse around some rings now and to find the ideal one.
Tip: Do not forget to find out her ring size to make the proposal a full success story!