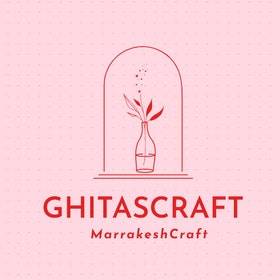 All products are handcrafted and can be fully customized
Marrakech, Morocco: Ghitascraft, a handmade boutique online store, offers a wide array of cozy throw blankets and leather ottomans to choose from. All products are handcrafted and come with full customization (size, color) per the customer's preference. The beautiful design and plush material make them a perfect addition to a house.
"Ghitascraft throws are handcrafted to offer the best experience to our customers. Hand-loomed by highly skilled artisans, they are a perfect authentic Moroccan style addition to any home, making the space cozy with their soft texture. The Pom-Pom blankets are hand-loomed in Marrakech on traditional wooden looms, from 100% cotton with pompoms on two sides. This pom-pom blanket is beautiful as a bedcover or as a throw for a sofa." The store owner remarked.
The leather ottomans offered by Ghitascraft are perfect for pairing with any furniture style. Offering a great selection, Ottomans come in different shapes and designs and are highly adaptable in their use. They can be clustered together or spread around the room as extra seats, footstools, outdoor summer seating, or soft-sided tables.
"Our super craftsmen make the Moroccan poufs from the best quality of goat leather that is processed naturally by hand. They undoubtedly add a beautiful touch to any space. I feel they are more than just a pouf; they are truly a handcrafted masterpiece and can be used as a coffee table." Owner added on Ghitascraft Ottomans.
In addition to throws and ottomans, Ghitascraft also offers products such as vintage rugs, silk pillows cover, wool blankets, straw baskets, etc. Known for its highly responsive service and offers free shipping to Israel for the last 6 months, the shop owner ensures 100% client satisfaction.
To view the spectacular collection offered by Ghitascraft, please visit their shop.